The second season of Amazon's The Boys left fans with plenty of burning questions. Now, showrunner Eric Kripke is sharing new details about Season 3, including the name of the premiere episode.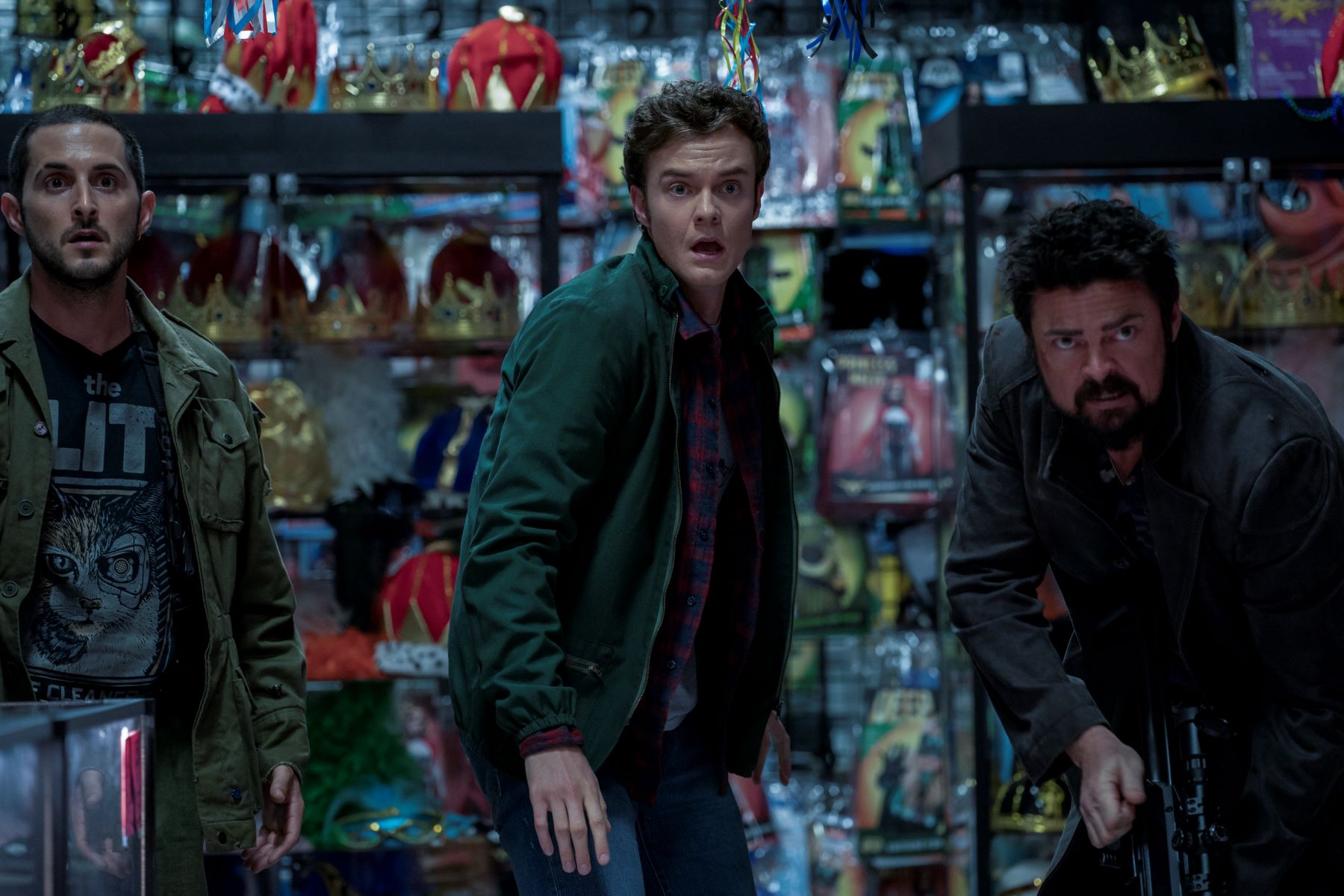 'The Boys' was renewed for season 3 by Amazon before season 2 premiered
Weeks before season 2 premiered, Amazon Studios renewed The Boys for a third season. In August, showrunner Eric Kripke revealed that writers and producers were already working on new episodes.
The series was scheduled to begin filming at the beginning of 2021. But during a recent virtual panel at virtual New York Comic-Con, Kripke noted that the new season's release would depend on the pandemic.
"We're in the writer's room, cooking through season 3," he said. "So, we'll get that to you as soon as we can, COVID willing."
Eric Kripke reveals when season 3 will begin filming
When speaking to the press earlier this summer, Kripke said that The Boys season 3 should begin filming in 2021. But he noted that the production schedule depended on pandemic restrictions.
"The world has given us way too much material," Kripke told RadioTimes. "We hope to be shooting in early 2021, but that's up to a microscopic virus."
But in a recent tweet, the showrunner confirmed the series would indeed begin filming early next year. "#TheBoys Will Return," he wrote. "#Season3 Begins Filming Early 2021."
'The Boys' showrunner also shared the title of the next episode
In his Twitter post, Kripke shared a photo of the script for the premiere episode of Season 3. The new episode title is "Payback," and it is named after Soldier Boy's Supe team in the comics. In an interview with EW, the showrunner revealed details about the title.
"Payback, in the world of our show, was the Seven before the Seven," Kripke explained. "We will be exploring the history of that team and all the members in it."
As seen in season 2, Vought began its use of Compound V under the Nazi regime. And Kripke suggested that through these characters, fans will get to learn more of the Supes' backstory.
"One of the reasons that we're getting into Soldier Boy [in season 3] and that team, Payback, is we're interested in exploring a little bit of how we got here," he said. "Through the history of the supes, we can tell a little bit about the history of America and how we ended up in the current fraught position that we're in. Soldier Boy gives us an opportunity to do that."
As of now, there's no confirmed premiere date for season 3. But if production does begin in 2021, as Kripke suggested, fans should expect new episodes by the end of the year.
Source: Read Full Article